Hollywood Spotlight: John Boyega
322 views December 11, 2017 1:20 PM
4 Image above: Just Jared
Written by: Shelleah Pedersen
While Boyega was famous before his role in "Star Wars: The Force Awakens", his role as Finn in the 2015 reboot was what led him to become a household name around the world. His performance was highly praised and fans of the "Star Wars" franchise were delighted to see that even new faces could still carry on the "Star Wars" legacy.
Let's take it back to the beginning first though; John Adedayo B. Adegb
oyega was born in Peckham, South London
on 17 March 1992 to British-Nigerian parents,
Abigail and Samson Adegboyega. He also has two older sisters. Growing up, Boyega developed a strong interest in acting, as he performed in several school plays during his primary school years. His first role was as a leopard in a school play at the age of 5. At the age of 9, the someday-star was discovered by the director of Theatre Peckham, Teresa Early.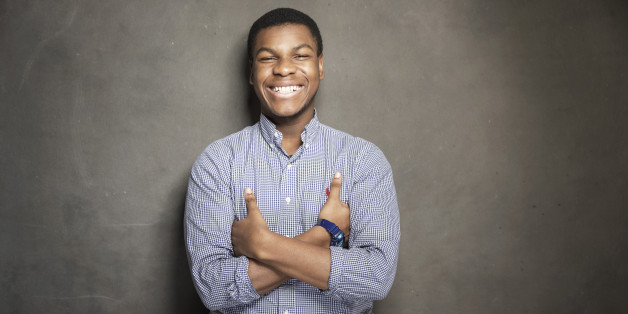 Image: Huffington Post
Between the ages of 9 and 14, Boyega spent a majority of his free time at the theatre, practicing and performing alongside fellow young aspiring actors. In 2008, he began studying Performing Arts at South Thames College to receive a National Diploma. Over the course of two years, Boyega would perform in several school productions, his most memorable performance being as the lead role in Othello.
Following the completion of his studies at South Thames College, he briefly attended the University of Greenwich, studying for a Bachelor's in Film Studies and Media Writing. However, Boyega soon dropped out as he decided to focus all his attention on his acting career. This decision was the right one as he would soon be offered his first feature film role.
In 2011, Boyega was cast as Moses in Joe Cornish's science-fiction horror comedy "
Attack on the Block
". Despite this being his first official film role, the up-and-coming actor was nominated for a number of awards and even won the
Black Reel Award for Best Actor
. That same year, he was cast as Jamal in "Junkhearts", directed by Tinge Krishnan, and was named one of the
UK Stars of Tomorrow 2011
by
Screen International
.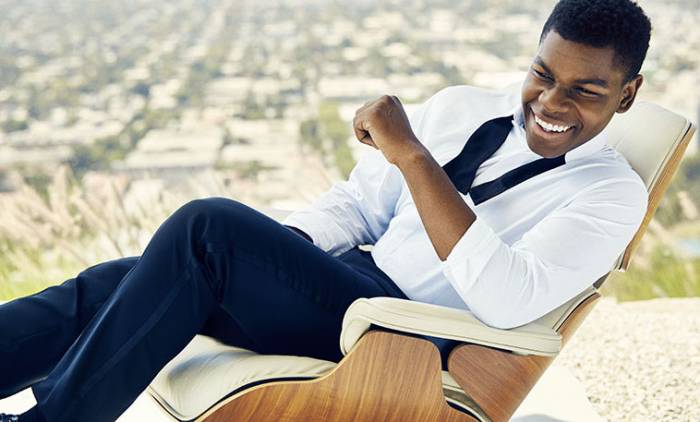 Image: Afrizap
Two years later, Boyega landed a role which allowed him to get back to his roots, the role of Ugwu in the Nigerian historical drama "
Half of a Yellow Sun
", the film adaptation of Nigerian writer and activist Chimamanda Ngozi Adichie's novel. In 2014, he was cast as Bambi in Malik Vitthal's "Imperial Dreams".
After a busy few years in the industry, Boyega was about to receive the biggest role of his career - Finn in the "Star Wars" reboot titled "Star Wars: The Force Awakens". He stars as the loyal gone rogue Storm Trooper, Finn, who suddenly leaves the First Order after witnessing how they mistreat his fellow comrades. Both the movie and his role were highly praised by critics and fans, launching him into global stardom and landing him on a number of magazine covers and interviews on popular talk shows.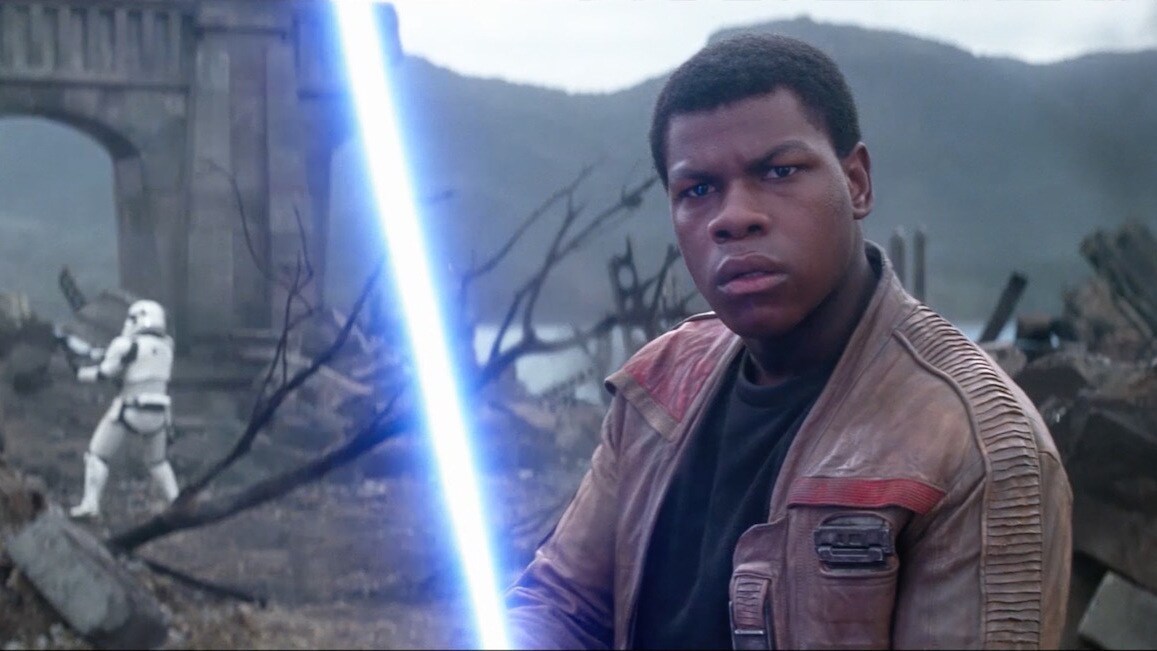 Image: StarWars
Confident with his immense success, Boyega launched his own production company in January 2016, called Upperroom Entertainment Limited. Later that year, he announced that his company would be producing the "Pacific Rim" sequel, due in cinemas next year (2018). Boyega will also be playing the lead role of Jake Pentecost in "
Pacific Rim: Uprising
".
This year, Boyega has starred in "
The Circle
", alongside Tom Hanks and Emma Watson, as well as the crime-drama "Detroit", directed by Kathryn Bigelow. This week, the actor will reprise his role in "
Star Wars: The Last Jedi
", giving fans and critics another performance they will love.
Now, since we've covered the actor's feature film roles, let's get into his television and TV movie roles. In 2011, Boyega starred in the pilot episode of "Da Brick", four episodes of "Becoming Human", and an episode "Law & Order: UK". In 2012, he starred in the TV movie "My Murder", followed by "The Whale" in 2013. In 2014, he starred in "24: Live Another Day" as Chris Tanner and in 2015, in 10 episodes of "Major Lazer". In 2016, he appeared in "Tinkershrimp & Dutch", and this year, he starred in both "Watership Down" and the animated short series "Star Wars Forces of Destiny". We are excited to see what's in store for this young, talented actor in the years to come!
Image: The Hollywood Reporter
Here are some more fun facts about John Boyega:
- He found the casting call for "Attack on the Block" online.
- Upon visiting the United States, Boyega claimed that he fell in love with McDonald's, as he was excited to try American fast food.
- His father hoped he would become a Pentecostal pastor but still supports his decision to become an actor.
- He has worked on his Chewbacca impression for almost two decades!
- Boyega stated that Robert Downey Jr. was he mentor.
- He was cast as boxer Spike Lee in an HBO pilot that was never picked up.
- Star Wars director JJ Abrams sought him out for the role of Finn.
- His birthday is March 17, making him a Pisces.