Hollywood Spotlight: Carrie Fisher
322 views December 13, 2017 11:15 AM
Image above: Inverse
Written by: Karen Cryer
Our second Hollywood Spotlight for Star Wars week is on the late, great
Carrie Fisher
! Her pivotal role as Princess Leia in "
Star Wars
" catapulted her into the limelight and cemented her status as a Hollywood legend. A woman of many talents, she was also a successful writer and an inspiration to fans around the world due to her perseverance and independent spirit. With "
Star Wars: The Last Jedi
" hitting cinemas in a few days, we wanted to pay tribute to one of the biggest stars of the "Star Wars" film franchise and look back at the fascinating life of Carrie Fisher.
Carrie was born in Beverly Hills on October 21, 1956, to parents Eddie Fisher and Debbie Reynolds. Both her parents were famous singers and actors - her father was one of the most successful pop artists in the beginning of the fifties and her mother starred alongside Gene Kelly in "Singing in the Rain". Carrie's brother, Todd, is 2 years younger than her. Her parents famously divorced when Carrie was two - her father left her mother for Elizabeth Taylor - and she has two half-sisters from her father's third marriage.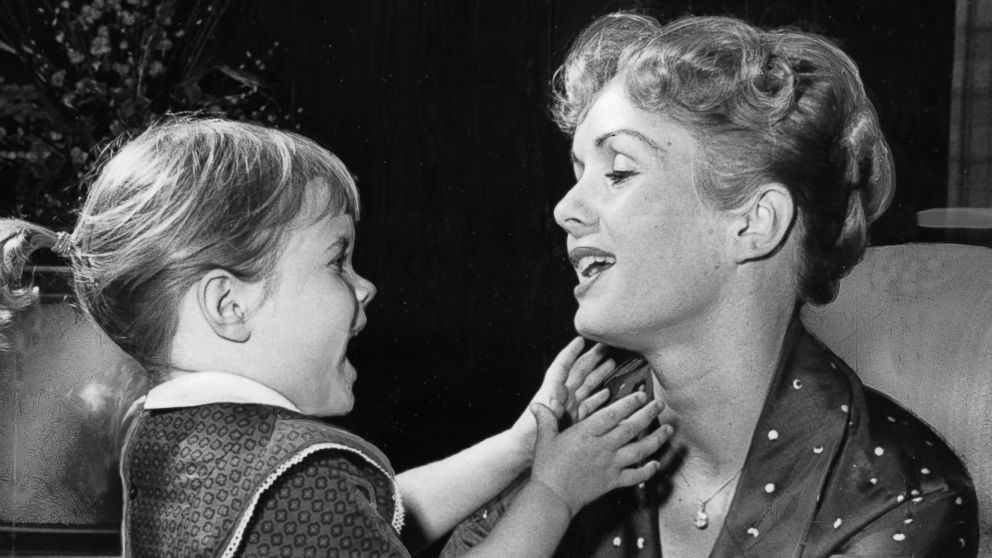 image: abc13.com
Despite this scandal, it may still seem like a dream childhood - Carrie was the product of America's sweethearts, living in Beverly Hills, surrounded by glamorous people and never wanting for anything. However, in reality, there were downsides. After her parents divorced, she and her brother lived with her mother who, as a successful actress and singer, was often away for work. When she was at home, Carrie and Todd would spend as much time with her as possible, watching her as she put her makeup on and got ready and would secretly sleep in her room, simply to be near her, sneaking out in the morning before she woke up.
She felt she never had her mother to herself as a child; everyone else seemed to want a piece of her and they demanded her attention.
Growing up, Carrie earned the nickname "The Bookworm". She used books as an escape and loved reading classic literature and poetry, even beginning to write her own poems and anecdotes as a child. She attended Beverly Hills High School, but dropped out after landing a role in the Broadway hit Irene, which her mother also starred in. In 1973, she began going to London's Central School of Speech and Drama and shortly after, she decided to apply to Sarah Lawrence College back in the States to study the arts. However, she left without graduating and went into the world of film instead.
Carrie's movie debut was in the 1975 comedy-drama "Shampoo", in which she played a seductive young woman, acting alongside Goldie Hawn, Julie Christy and Warren Beatty. Just two years later came the iconic role which would propel her into the spotlight; of course we're talking about Princess Leia in "
Star Wars
"!
When the movie was released in 1977, she became an overnight sensation and a pop culture icon. This was wholly unexpected - when she first read the script, she thought it would be a fun little sci-fi movie to do and was totally unprepared for the phenomenon it became and still remains to be today.
Although she is best known as Princess Leia, Fisher had roles in over forty movies throughout her career. She appeared alongside John Belushi and Dan Aykroyd in "
Blues Brothers
" in 1980; in Woody Allen's "
Hannah and Her Sisters
" in 1986; in the classic rom-com "
When Harry Met Sally
" in 1989; as Janie in the weird yet wonderful "
Drop Dead Fred
" in 1991; and as a nun in the cult 2001 comedy "
Jay and Silent Bob Strike Back
".
Over the years, she has appeared as herself in several TV shows, including "Sex and the City" and "The Big Bang Theory".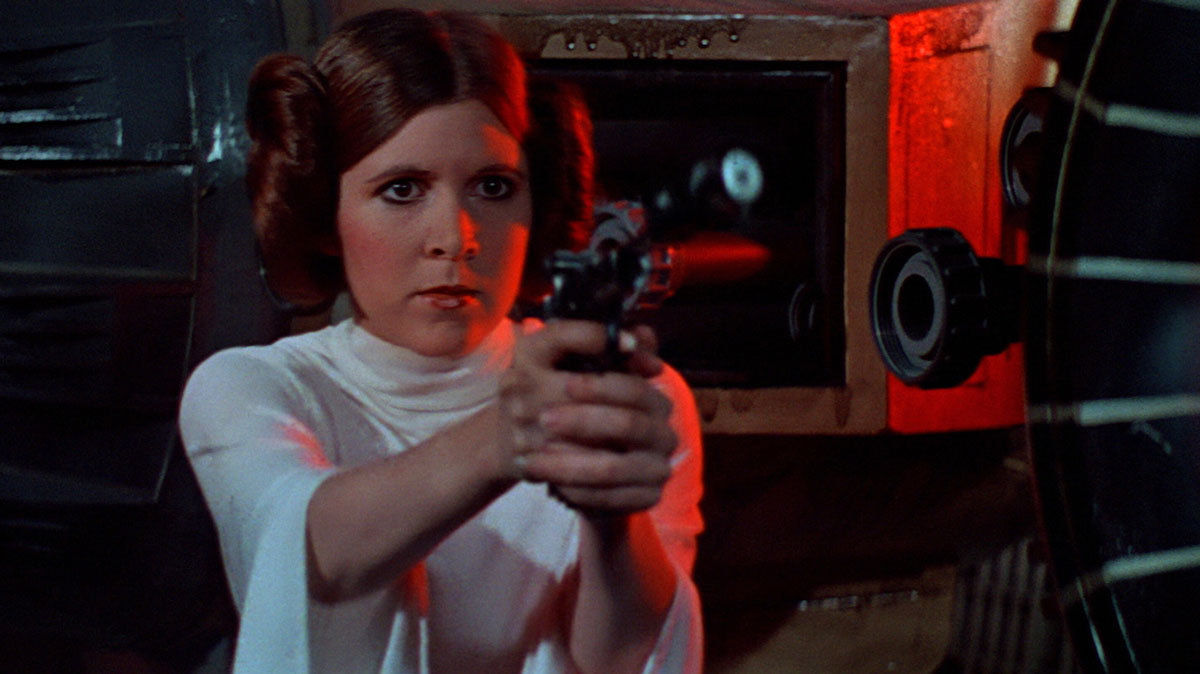 image: The Edge
However, it is her role as Princess Leia that she
truly embraced. Leia is a strong, feisty, independent woman -very similar to Fisher herself.
Fisher felt the parallels between her and Leia's childhood - Fisher's father left when she was young, Leia's father left when her mother was pregnant - and they both struggled with being alone.
Although Princess Leia started off as a damsel in distress, she soon came into her own and became a strong female role model. She upended the image of what a princess 'should be' and it is said that her character influenced strong women such as Ellen Ripley in "Alien" and Sarah Connor in "Terminator".
It's no secret that Carrie's personal life was tumultuous; in fact she was open about her drug issues (she used a variety throughout her life) and her battle with mental health (she had bipolar disorder). In 1985, after being clean for several months, she accidentally overdosed on sleeping pills and prescription medication. After her stint in the hospital, she felt compelled to write her novel and screenplay, Postcards from the Edge, a semi-autobiographical story about a woman trying to pick up the pieces after a drug overdose. She wrote three memoirs - Wishful Drinking, published in 2008, Shockaholic, three years after, and The Princess Diarist in 2016. In all three memoirs, she used humour to deal with incredibly dark subjects, making light of it and never succumbing to self-pity.
image: The Hollywood Reporter
When Carrie was filming "Star Wars", she met the musician Paul Simon. They got married in 1984, but the marriage only lasted a year. Several years later, she met Bryan Lourd, a talent agent. The couple's daughter, Billie Lourd, was born in 1992. Although the couple were never married, Carried referred to Bryan as her 'second husband'. The relationship ended in heartache, when Bryan left her for a man. Her memoir,
The Princess Diarist
, revealed that the long-rumoured affair between her and Harrison Ford on the set of "
Star Wars
" was actually true.
In her life, Fisher was an inspiration and continues to be after her passing. She was a supporter of animal rights' groups, the LGBT community, HIV and AIDS organisations, and an advocate for mental health awareness. She was awarded the Outstanding Lifetime Achievement Award for Cultural Humanism by Harvard College in 2016, in recognition for her advocacy for mental health and her outspokenness about addiction.
"
Star Wars: The Last Jedi
" will be in cinemas this week, where you will be able to see Carrie Fisher's final performance as General Organa!
Here's some more fun facts about Carrie Fisher:
She was 5' 1'' and had to stand on a box for much of the filming with Harrison Ford.
She had a French Bulldog called Gary who was an emotional support animal and went almost everywhere with her.
She was agnostic.
She used writing as a form of therapy, starting this practice at 12 years old.
Her favourite Princess Leia scene was when she killed Jabba the Hutt.
Her favourite musicians were Leonard Cohen, Neil Young, and her first husband, Paul Simon.
She beat many other actresses to the role of Princess Leia, including Meryl Streep, Sigourney Weaver, Kim Basinger and Glenn Close.
She was once engaged to Dan Aykroyd - she was choking on some food on the set on "Blues Brothers" and he gave her the Heilmich manoeuvre, then proposed a few minutes after.
She turned down the role as Sarah Connor in "Terminator 2".
The song Hearts and Bones, by Paul Simon, is about their relationship.
After hearing from a friend that a producer had been inappropriate towards her, she sent him a raw cow tongue in a Tiffany's box.
She was best friends with her mother and they lived next door to each other in her later years.
She found that the metallic bikini that Princess Leia wore was uncomfortable and even encouraged Daisy Ridley to refuse to wear anything similar in her role as Rey.
She helped to write scripts for "Hook", "Sister Act", as well as the "Star Wars" prequel films.