Freshly Fried - March 8, 2019
33 views March 8, 2019 9:30 AM
image above: G9IJA

Read on to find out what's been going on in the entertainment world! Here's our 'Fryday' fry up:
Nollywood
Biodun Stephen Wraps on Latest Project
This latest movie, titled "
Joba
", is faith-based and Stephen was inspired to write it after getting inspiration from music. She said, "I listened to a song featuring Tope Alabi and I must have listened to the song over 52 times while driving and when I got home, I knew I had to write something about it." She wrote the entire movie that evening and when she woke up she knew she had a winner, saying "When I woke up the next morning to read the story, I was amazed, so much that I didn't believe I could have written it."
Well, judging by her track record, we have a feeling this is going to be yet another hit!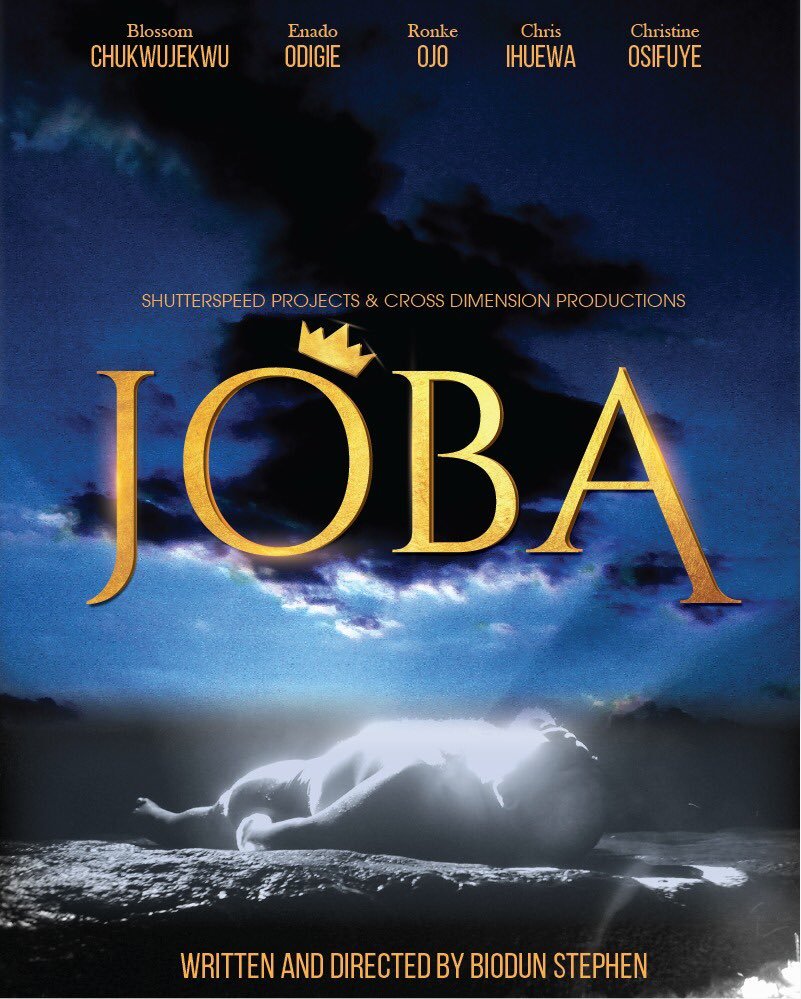 image: Nollywood REinvented
Endy Ojo-Abbas Makes Directorial Debut
Producer
Endy Ojo-Abbas
has already worked on several movies, including "
The Green Eyed
", and the short "Implicit". Now, just after graduating from the New York Film Academy, she is already making her directorial debut.
Nancy Isime
,
Tope Tedela
,
Mofe Duncan
and
Tonia Nwosu
have already been cast in
"Trapped Hearts", which is set to be a drama about love and relationships. As
Ojo-Abbas says, ""
Trapped Hearts" has a captivating and catchy storyline. It's what young couples can relate with to save their marriage/relationships." Sounds intriguing already!
The story follows Emily, who is caught between the love of her husband and another man. She must make the choice - fight for her marriage, or take a leap and make a new life for herself.
"Trapped Hearts" is still in production, but we'll keep you up to date as always!
Zeroing in on "Zero Hour"
The star-studded "
Zero Hour
" will be released in just 2 weeks! As long-time fans of
Alexx Ekubo
(who isn't?!), we're always excited to see his latest project - and with
Richard Mofe-Damijo
co-starring, "Zero Hour" is one to watch out for. Add the fact that
Eucharia Anunobi
is appearing for the first time after a long hiatus and we're on the edge of our seats already!
When Zamani's (Ekubo) father passes away, he returns home as heir to the family business. After getting involved with his uncle, Alhaji Danlami (RMD), Zmani gets caught up in a web of crime and deceit.
Will he make it through the other side and escape the underworld?
"
Zero Hour
" will be in select cinemas across Nigeria from March 22.
Hollywood
Cynthia Erivo to Star in Upcoming Musical
Based on the short story of
Rip Van Winkle
, a new musical feature is in the works. British-Nigerian actress
Cynthia Erivo
has joined the project, alongside actor
Josh Gad
, who is also executive producer. Nigerian writer Amanda Indoko (who is working on upcoming DC movie "Plastic Man") is to write the script. Erivo is one of the hottest names in stage musicals right now and won a
Tony Award
for her incredible performance in "The Color Purple", as well as making waves in movies such as "
Bad Times at the El Royale
" and "
Widows
".
Rip Van Winkle, originally written by Washington Irving (The Legend of Sleepy Hollow) tell the tale of a villager who falls asleep at the beginning of the American Revolution, only to wake decades later, realising he's missed the whole thing. The moral of the story: don't sleep your life away. The story is full of magical, mysterious characters, so it will be fascinating to see how this translates to the big screen.
image: Bustle
More Scoop on Spider-Man Spin-Off
When biochemist Michael Morbius (played by Leto) attempts to cure himself of a rare blood disease using vampire bats, things go horrifically wrong. After transforming into (surprise!) Morbius, he needs blood to survive, becomes averse to bright light, is able to fly and has super-human strength. The story is based on the original comic from 1971.
"Morbius" is set to be in cinemas in July 2020.
image: ComingSoon
Game of Thrones Season 8 Trailer
The final season of the epic fantasy TV series,
Game of Thrones
, is sadly upon us. Based George R.R. Martin's book series, the show has captured the hearts of fans around the world and has gained a cult following.
Winter has finally come and gone, but now of course there are new threats around every corner. The main one being the chilling Night King, who may just be the catalyst to bring sworn enemies together to fight on the same side. The trailer is suitably dramatic, giving us a glimpse at upcoming battles and soaring dragons - of course, without giving anything away.
Take a peek at the trailer to get a taste of what to expect when Game of Thrones returns on April 14: