Freshly Fried - March 2, 2018
49 views March 2, 2018 3:00 PM
Image above: Dash of Jazz


Let's talk about what's fresh this week from Hollywood and Nollywood! Here's the "Fryday" fry up:
Nollywood News
Falz The Bahd Guy Movie in Cinemas Today
Fans of Falz The Bahd Guy, get ready because his movie "Falz Experience: The Movie" was released TODAY! The short movie, which is being screened at select cinemas across Nigeria, stars the popular musician, Adunni Ade, Bisola Aiyeola, Frank Donga, and Greg OJ. The movie will follow the musician and include scenes from his December 2017 concert. Falz says that viewers should anticipate sequels in the future.
Upcoming Television Series "Oghenekome" to Star Ramsey Nouah and Segun Arinze
Ramsey Nouah and Segun Arinze are set to star in "Oghenekome", an upcoming action-thriller television series directed by Imoh Umoren. The series will also star Chelsea Eze and Rachel Onig. The show signifies a huge milestone for Nouah, as this will be his first major television series role in nearly three decades. Are you curious to see Nouah and Arinze star alongside each other in "Oghenekome"? Us too!
Image: Information Nigeria
Hollywood News
Tarantino's
Manson Movie to Star A-List Actors
Illustrious Hollywood director Quentin Tarantino, known for "Kill Bill", "Django: Unchained" and "Inglorious Basterds" is set to release a new movie based on the American cult leader, Charles Manson. It was recently announced that Brad Pitt will join the cast, which already features Leonardo DiCaprio. Titled "Once Upon a Time in Hollywood", the story will take place in 1969, taking viewers back in time to what Tarantino calls "a Hollywood that doesn't exist anymore". Fans of the director and the stars can expect to see this crime-thriller in cinemas on August 19, 2019.
"Men in Black" Spin-off to Star Chris Hemsworth
Rumours about a "Men in Black" spin-off have been swirling around with the latest rumour suggesting that Chris Hemsworth will star as Agent K. Which means, and we hate to break it to you, that Will Smith and Tommy Lee Jones will not be reprising their roles in the upcoming spin-off.
Original plans suggested that producers merge "Men in Black" and "21 Jump Street" but in the end, producers decided against it. Instead, it was decided that a spin-off to the popular fantasy franchise, which will be directed by F. Gary Gray, would release on May 17, 2019.
Black Panther's Shuri Crowned a Disney Princess
If you haven't seen the world's biggest box-office hit of 2018, then you better get to it!
"Black Panther" has stolen the hearts of many and has us beyond ready for "Avengers: Infinity War".
Now, if you have seen the newest Marvel release, then you were most likely mesmerized by T'Challa's kid sister, Shuri (Letitia Wright). The break-through star undoubtedly stole the show, so much so that she was recently crowned the newest Disney princess because, well, she is Princess Shuri of Wakanda!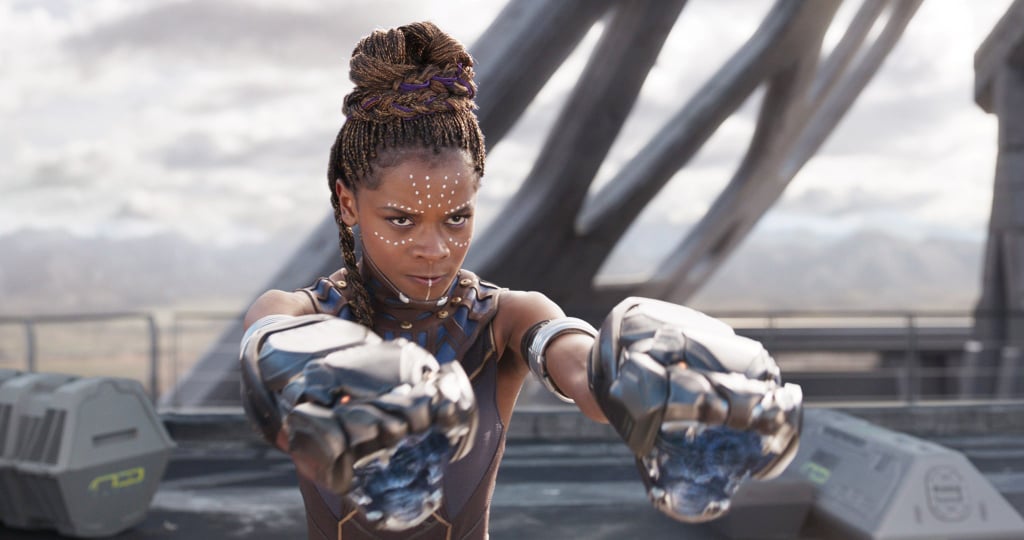 Image: PopSugar
Over the last two weeks, she was named "the best Disney princess" across social media, propelling the young actress into instant stardom. While she has starred in several movies before "Black Panther", her role is guaranteed to make her one of the most talked about up-and-coming actresses of 2018.