Freshly Fried - March 15, 2019
161 views March 15, 2019 9:30 AM
image above: glamafrica
On Fridays we're here to serve you the most sizzling news from the entertainment world. Check out our 'Fryday' fry up:
Nollywood
Beverly Naya's Doc Opening for iREP Festival
"
Skin
", the documentary from
Beverly Naya
will not only be screening at the iREP documentary film festival, it has been selected to open.
iREP is an international festival, which showcases documentary talent from all over the world with a focus on African culture and society. This will be the 9th annual iREP and it will be held in Lagos, running March 21-24.
"
Skin
" explores the prejudices that all people of colour experience on a day to day basis and turns a spotlight on an issue which impacts on a far deeper level than just the surface.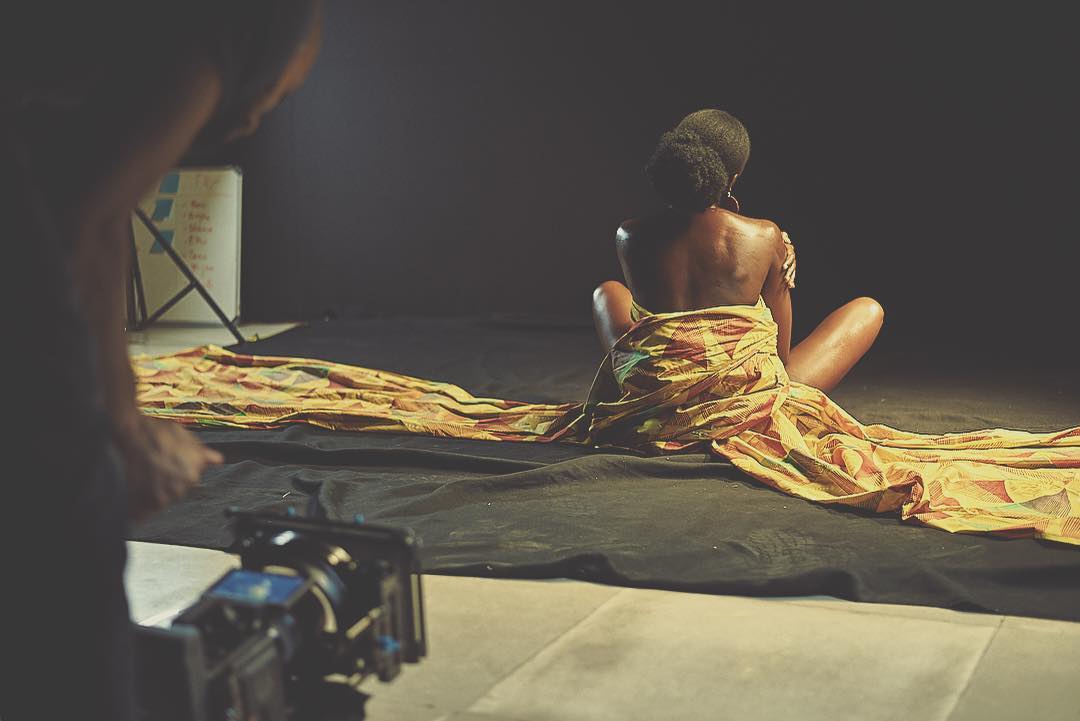 Upcoming Afolayan Crime Thriller
The story follows a 12-year-old boy genius, Kossi, who's trafficked from Togo to Nigeria. He starts to work for the middle-class Martins family as a houseboy. After growing up in a life of drudgery, where his intelligence is stifled, Kossi ends up counterfeiting money earning a reputation as the best in the biz. However, the more his counterfeit operation grows, the more visible he becomes to authorities. Will he be brought to justice or will he get away with it all?
Shining a Spotlight on Women in Poverty
Filmmaker
Nora Awolowo
's new documentary, "
Life at the Bay
" shows the darker side of Tarkwa Bay. The island is commonly thought of as a place to chill out and escape hectic Lagos life. However, in reality this island is among the poorest in Lagos and this documentary especially highlights the struggles of women living here.
Producer Kiki Mordi, when chatting to The Native Mag, said:
"We decided to document the stories of the women who live in probably the poorest island in Lagos. If you look hard enough you'd see that they carry the burden of the island.
We spoke to a lady training her 9 kids by being a fisherwoman but we never hear these stories. So it was important that we told it. We just had to. So these women won't be erased."
In a time when glitz and glamour glosses over the reality of the majority of Nigerian's lives today, it's refreshing to hear these stories told. Check out the full documentary right here:
First Full Trailer For "Aladdin"
Guy Ritchie
's live-action remake of the popular Disney story, "
Aladdin
" hits cinemas in a few months. It seems to be the year for live-action remakes - "
Dumbo
" is out at the end of this month and "
The Lion King
" will be in cinemas this July.
A teaser previously released, which was the first reveal of
Will Smith
as the genie, was met with a luke-warm response at best. However, now the first official full trailer has been released, raising hopes once again that this may just be a hit.
In the lead we have
Mena Massoud
, with
Naomi Scott
playing Jasmine. If you never watched the original "Aladdin", here's a quick synopsis: A street urchin finds a magic lamp, which, when rubbed, releases a genie. In return, Aladdin gets three wish - he wishes to be turned into a Prince to win Princess Jasmine's heart. But, of course there's a baddie who's after the lamp too...
Let us know what you think of the full trailer for "
Aladdin
", which will be in cinemas from May 24.
Olivia Wilde's Directorial Debut
Actor-producer
Olivia Wilde
made quite an impression at the SXSW Film Festival last weekend. Wilde screened her directorial debut "
Booksmart
" at the festival and it's already receiving heaps of praise.
The coming-of-age movie stars
Beanie Feldstein
and
Kaitlyn Dever
as Molly and Amy, two straight-A, straight-laced high school besties who are about to head off to college. After years of toeing the line and keeping that 4.0 average, the girls think that maybe it's time to let loose and get a little crazy - after all, their classmates have been enjoying themselves this whole time and still got into college! What better way to celebrate than heading to the graduation party? Little do they know just how wild things can get...
Check out the trailer for "
Booksmart
" right here:
Surprising New Cast Member for"Knives Out"
Director of "
Star Wars: The Last Jedi
",
Rian Johnson
has added Yoda to his murder mystery "
Knives Out
". Well, not actually Yoda, but
Frank Oz
, who plays him. One of the most famous puppeteers ever, who is not usually seen in front of the camera (at least not in 'human' form!), revealed
at the SXSW Film Festival
that he would be joining the cast.
Oz, who is more focused on directing, said at the festival, "He asked me to act in it and I said, 'Are you out of your friggin' mind?' But he wanted me in there. The reason I do those, and I believe every director should do this, is I need to know how frightening it is in front of a camera. And if I screw up, I can learn how to help when I direct an actor. Every director should get in front of the camera and see how frightening it is and how much the actors need you."
image: NON FICTION FILM