Freshly Fried - July 13, 2018
210 views July 13, 2018 9:30 AM
image above: Alica's Pepperpot

Let's talk about what's fresh this week in the entertainment world! Here's our "Fryday" fry up:
Hollywood News
Billy Dee Williams to Reprise Star Wars Role
We recently had the pleasure of seeing Danny Glover play Lando in his youth in "Solo: A Star Wars Story". Now, we're delighted to hear the news that Billy Dee Williams, the original Lando Calrissian, will be back in "Star Wars Episode XI".
Lando is a character much-adored by fans and is an old friend of Han. A fun-loving, free-spirited smuggler turned Baron-Administrator turned rebel, Lando is the original owner of the Millennium Falcon.
We don't yet know how Lando will feature in
"Star Wars Episode XI" - director J.J. Abrams is keeping his cards close to his
chest - but Williams will be starring alongside
Adam Driver
,
Daisy Ridley
,
John Boyega
, and
Oscar Isaac
in the movie in December 2019.
image: The Pinsta
Black Panther's M'Baku Lands Starring Role
Winston Duke
is the one of the breakout stars from this year's incredible "Black Panther". He played M'Baku, one of Wakanda's greatest warriors and rival of Black Panther. Duke's performance frequently stole scenes with on-point humour and a powerful on-screen presence. As a result, the talented actor has had no end in offers since - and now he's got himself a lead role!
Duke will be playing MMA superstar Kevin Ferguson, a.k.a 'Kimbo Slice' in an upcoming movie titled "Backyard legend". Ferguson went from being homeless and near-destitute to a world-famous MMA legend - an incredible story of grit and determination against all odds. As well as starring in the movie, Duke will be co-producing alongside Steve Lee Jones and Ferguson's friend and manager, Michael Imber.
"Backyard legend" is still in the pre-production phase, but we'll keep you updated with more news on this exciting project!
image: MMA Fighting
Trailer for "The Washerman" Released
Upcoming romantic comedy, "The Washerman", looks like it's going to be a hit!
The story follows a vlogger who, despite having a successful career, great friends and family, is still searching for something to complete her. From the outside, everything seems perfect, but inside she struggles with self-worth and is intent on finding that special someone. After saying a prayer, her life takes an unexpected turn.
We'll have to wait till August 31 to see
"The Washerman" in cinemas, but for now check out the trailer and let us know what you think in the comments!
LindaIkejiTV Announces New Reality Show
The newest addition the wildly popular LindaIkejiTV platform will be "Hottest Bachelor Nigeria". Just like the American "Bachelor" TV show, our Nigerian version will feature 25 women vying for the love of one lucky man.
The first 'bachelor' will be star of "Big Brother", Bally the D.J.! Bally was a hit with fans of "Big Brother" and is looking to settle down with the woman of his dreams. Let's hope he finds his love!
If you think you are the perfect match for Bally, visit LindaIkejiTV to submit an application - who knows, you could be 'the one'!
The release date for
"Hottest Bachelor Nigeria"
is not yet known, but stay tuned!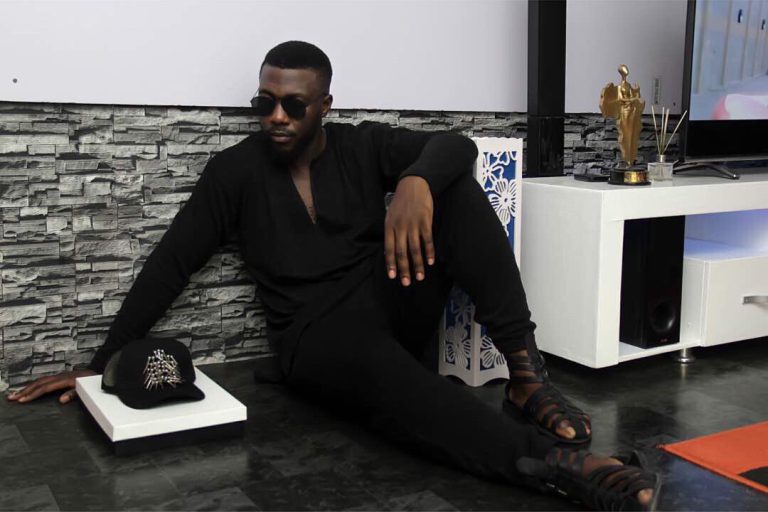 image: Vanguard Allure