154 views August 10, 2018 9:30 AM
Tom Hardy Makes a Convincing Capone
Tom Hardy
has shown he's not just a pretty face and that he has incredible diversity when it comes to acting. The role he's currently working on really proves this point - Hardy will be playing the notorious gangster, Al Capone, in the upcoming biopic, "Fonzo", directed by
Josh Trank
.
"Fonzo" depicts Al Capone at the age of 47, with a lifetime of violence behind him. After nearly a decade of being in prison, Capone is now suffering from dementia and is living with flashbacks from his dark past. Starring alongside Hardy will be
Linda Cardellini
,
Matt Dillon
,
Kyle MacLachlan
and
Kathrine Narducci
.
Hardy has already posted several photos from the set on social media, but on Wednesday evening Trank shared a photo which shows the true extent of Hardy's transformation for the character!
What do you think of Tom Hardy playing Al Capone? Will you watch "Fonzo"? Let us know in the comments!
image: @joshuatrank
The Next Batwoman Revealed!
Last month, we heard the exciting news that the DC Universe would be giving Batwoman with her very own TV series.
The Batwoman series is still currently in development, so it's still in the very early stages. What we do know so far is that Batwoman is a trained street fighter, a lesbian and a woman who is trying to fight her own demons as well as crime.
If all goes well, we're looking at an early 2020 release - we'll keep you posted as always!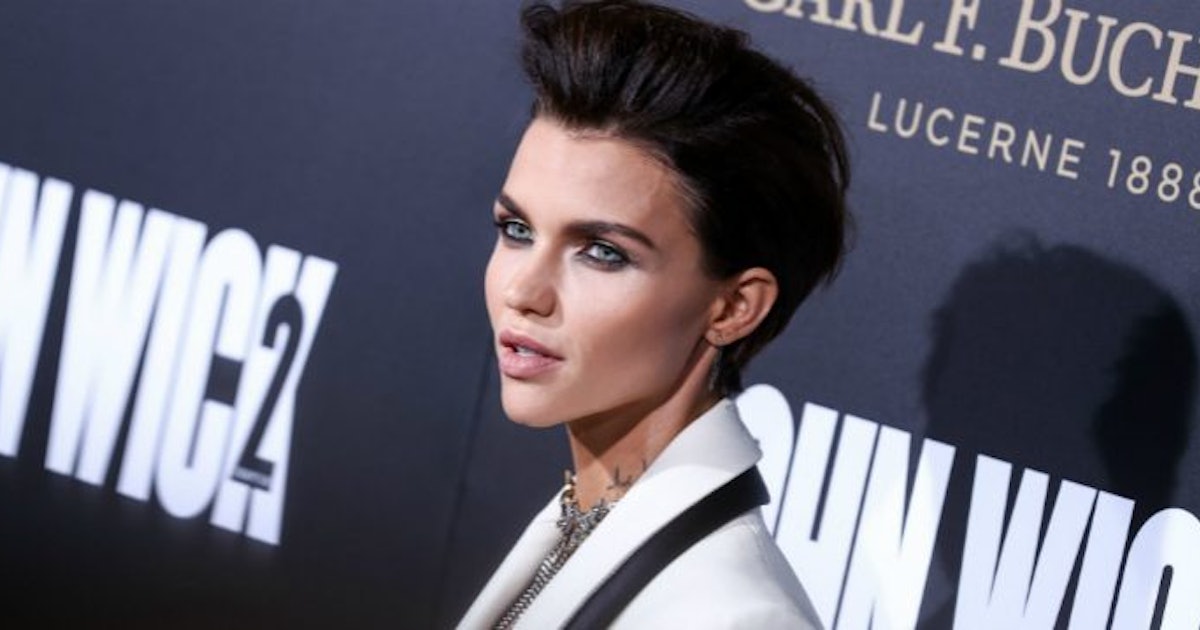 image: Elite Daily
Student Wins Million Dollar Screenplay Competition
With all these blockbusters and mega-bucks projects in Hollywood, its always good to see up-and-coming talent receive recognition and support. Stanley Kalu, a young student at USC has won LAUNCH's Million Dollar Screenplay Competition.
LAUNCH was created by producers Jason Shuman and Zachary Green to encourage young screenwriters to put their work out there and to provide financial support for their art.
Stanley Kalu's screenplay will be made into a movie and as well as the million dollars, he will also receive a $50,000 grant.
The screenplay, titled "The Obituary of Tunde Johnson", portrays the life of a well-off, black high school student who is the victim of systematic police brutality.
This is the first LAUNCH competition, and we hope to see many more in the future- congratulations to Stanley Kalu!
image: Hollywood Reporter
Nollywood News
Highly Anticipated "Sylvia" Has Release Date and Trailer
The latest movie from TRINO Studios has already got people talking. The movie's reception at Nollywood Week Paris was extremely positive, with critics praising the screenwriting and acting throughout.
The story centres around Richard, a young man who lives half his life in the real world and half his life in a fantasy world. The time comes when he must choose once and for all between the two - if he chooses the real world, he must say goodbye to his lover, Sylvia, but is it possible to live in a fantasy forever?
"Sylvia" tackles issues such as mental health, friendship and love in a sensitive and creative manner. You don't have long to wait to see "Sylvia" - it will be in select cinemas across Nigeria from September 21.
"Seven and a Half Dates" is a Hit
Released last week, the romantic comedy "
Seven and a Half Dates
" was the second-highest grossing film in Nigeria in its first weekend.
"Seven and a Half Dates" stars
Mercy Johnson
, Sola Sobolawe,
Frank Donga
and
Toyin Aimakhu
and was directed by Biodun Stephens. The producer, Samuel Olatnji has stated that the movie made 10 million naira in 3 days!
Have you seen "Seven and a Half Dates" yet? If not, what are you waiting for! If you have, what did you think - does it live up to the hype? Give us your review in the comments!
image: pulse.ng
Get ready for "The Island"!
We're going through an exciting time in Nollywood - there are so many movies coming out that it's difficult to keep up!
One that we're really looking forward to is "The Island". With it's star-studded cast (Femi Adebayo, Segun Arinze and TBoss to name but a few) and intriguing plotline, "The Island" has already captured people's attention.
The added appeal of the movie is the fact that online auditions were held, with the aim of giving youth a chance to break into the industry and to encourage the next generation of Nollywood stars.
"The Island" will be in cinemas from August 31. Take a peek at the trailer right here to see what's in store!