Best Movies of 2017 - Hollywood & Nollywood
115 views December 31, 2017 1:45 PM
Image above: YouTube
Written by: Karen Cryer
As today marks the last day of 2017, we can't help but realize that it has been a fantastic year for top quality movies! To end the year off right, we are bringing you the very best Hollywood and Nollywood movies of the year with a Fried Plantains exclusive list:
Nollywood
The Wedding Party 2
The sequel to "Wedding Party" has been talked about for months on end and it's finally here! This time around, it's the little brother's turn to wed and he's marrying a white English girl. After proposing by accident, Nonso causes a chain of events that will have audiences alternating between cringing and laughing out loud.
As in the first movie, families will clash, a matriarchs war will ensue, and laugh-out-loud moments are guaranteed! To add to the drama, the wedding is set to be held in the stunning city of Dubai. This sequel is a real hit and with Patience Ozokwor, Seyi Law, and Chigurl joining the all-star cast, it certainly won't disappoint!
Image: 360Nobs
Hakkunde
Beautifully shot and perfectly cast (with Frank Donga and Toyin Abraham starring), "Hakkunde" follows the struggle of a young Nigerian graduate trying to make it in the corporate world. The movie focuses on challenges such as drug abuse, family life, love, and self-doubt, all of which are at the forefront of society today. A touching and, sometimes, surprisingly humorous view on a situation that many young people are dealing with today, "Hakkunde" is sure to be amongst your top favourite movies of the year.
Roti
Kunle Afolayan's "Roti" movingly portrays the grief and pain of losing a child. Five years after her son passed away, Diane sees a child who is the spitting image of him. With renewed hope and a lease on life, she forms a bond with the child and becomes obsessed with the idea of reincarnation. When reality hits and she discovers that her son will never truly return, the grief she felt before is brought back ten-fold. An incredible story of loss and heartache, "Roti" is absolutely stunning and a must-see.
Isoken
Directed by Jadesola Osiberu, "Isoken" tells the story of a young woman who has it all...apart from a husband. After her overbearing mother matchmakes her to the "perfect man", Isoken falls for someone who is the complete opposite of what her family wants for her. This movie is a touching romantic comedy which explores racial tensions, cultural clashes, and the struggle between pleasing your family and pleasing yourself.
Bariga Sugar
The powerful short "Bariga Sugar", directed by Ifeoma Nkiruka Chukwuogo, tells the story of 8-year-old Ese, who lives in a brothel with her mother, one of the working women.
She lives a lonely life until a new neighbour, Jamil, arrives and they form a unique bond, making him the first friend Ese has ever had. This brilliant film is beautifully shot and focuses on themes of friendship,
loneliness
and love.
Halemat
Olarewaju and Tunde Azeez play the roles of Ese and Jamil perfectly, with just the right balance of
humour
and poignancy. "Bariga Sugar" is an absolute must-see.
Slow Country
This award-winning action-thriller, directed by Eric Aghimien, follows a homeless teenage prostitute whose life has become a terrifying vicious circle. Kome does whatever she has to do to provide for her son, but when she decides she's had enough, her ruthless boss has other ideas. "Slow Country" portrays a life of desperation and hopelessness plus real edge-of-your-seat drama throughout.
Image: Dala.xya
Hollywood
Get Out
Jordan Peele's directorial debut took audiences by surprise and was extremely well received by critics - very unusual for the horror genre. The story follows a young black man, Chris, who has agreed to spend the weekend with his (white) girlfriend, Rose's family, who he has never met before. Chris immediately senses something dark lurking beneath the surface and as the story progresses, we learn the community surrounding the Armitage Family is hiding something extremely sinister. "Get Out" is an intelligent commentary on racial issues and is a totally fresh way of presenting horror.
Dunkirk
Directed by the incredibly talented Christopher Nolan, "Dunkirk" was one of the year's most epic movies. With beautiful cinematography and limited dialogue, Nolan depicts the evacuation of the beach at Dunkirk during WW2 from three different perspectives - land, sea and air. The main characters are Farrier, a Spitfire pilot, Mr. Dawson and his son, who set off in their boat to help the stranded soldiers, and young Tommy, a British private. "Dunkirk" depicts the horror and heartbreak in a sensitive manner while keeping you gripped to your seat until the very end.
Baby Driver
Starring young up-and-coming actor Ansel Elgort, "Baby Driver" follows the talented getaway driver, Baby, who gets dragged into one last heist. It's doomed to fail, but, feeling that he has no choice and eager to finally leave the life of crime behind him with money in his pocket, Baby teams up with a crew led by the kingpin, Doc. Threading through the story is Baby's past trauma and his budding romance and friendship with Debora, a waitress that he has fallen for.
Not just your run-of-the-mill action movie, "Baby Driver" is funny, touching, and has a fantastic soundtrack to go along with it!
Blade Runner 2049
The much-anticipated sequel to 1982's "Bladerunner" more than lived up to the hype. The year is 2049 and replicants are part of society - albeit as far lesser beings. This time, the story focuses on K, a replicant who works for the LAPD, whose job is to track down and kill rogue replicants. He makes a shocking discovery, turning his entire world upside down and causing a string of events that will change the world as we know it. Harrison Ford and Ryan Gosling star and director Denis Villeneuve stuns with his dark, future-noir style, staying true to Ridley Scott's original.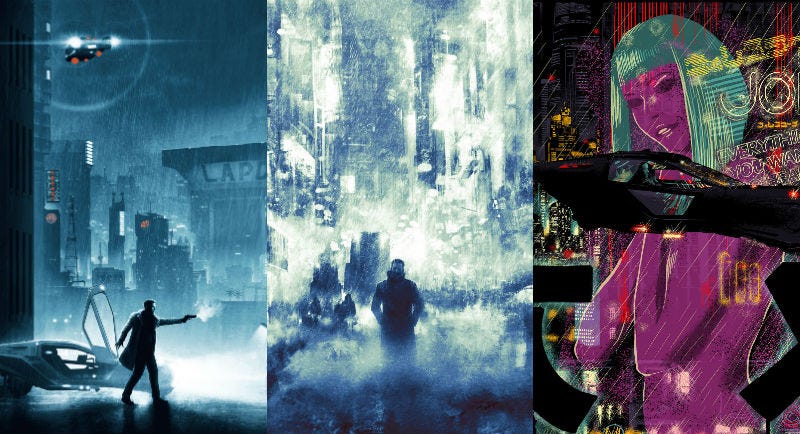 Image: io9 - Gizmodo
T2 Trainspotting
Another sequel which had audiences buzzing this year, "T2 Trainspotting" brought Renton, Sick Boy, Begbie and Spud back with a bang. Renton returns home after 20 years with dread - he hasn't seen his friends since he stole £12,000 from them. Although it ran the risk of being overly sentimental, this movie avoids it by being totally believable. Each character is still as flawed as ever, and you feel Renton's struggle with guilt, memories, and being dragged back into the dark squalor of his 20s. Incredibly touching at times, horrifying at others, "T2 Trainspotting" perfectly captures the uneasy feeling of getting older and looking back at the past.
Star Wars: The Last Jedi
Released just two weeks ago, "Star Wars: The Last Jedi" follows Rey as she discovers her growing powers, with Luke Skywalker guiding her - despite being disturbed by the strength of her power. The movie begins immediately after the events of "Star Wars: The Force Awakens". As the story progresses, we learn more about the mysteries behind the Force and Rey, as she struggles with her identity and her new powers. The "Star Wars" franchise is still going strong and seeing Mark Hamill and the late Carrie Fisher return as Luke Skywalker and General Organa is a real treat!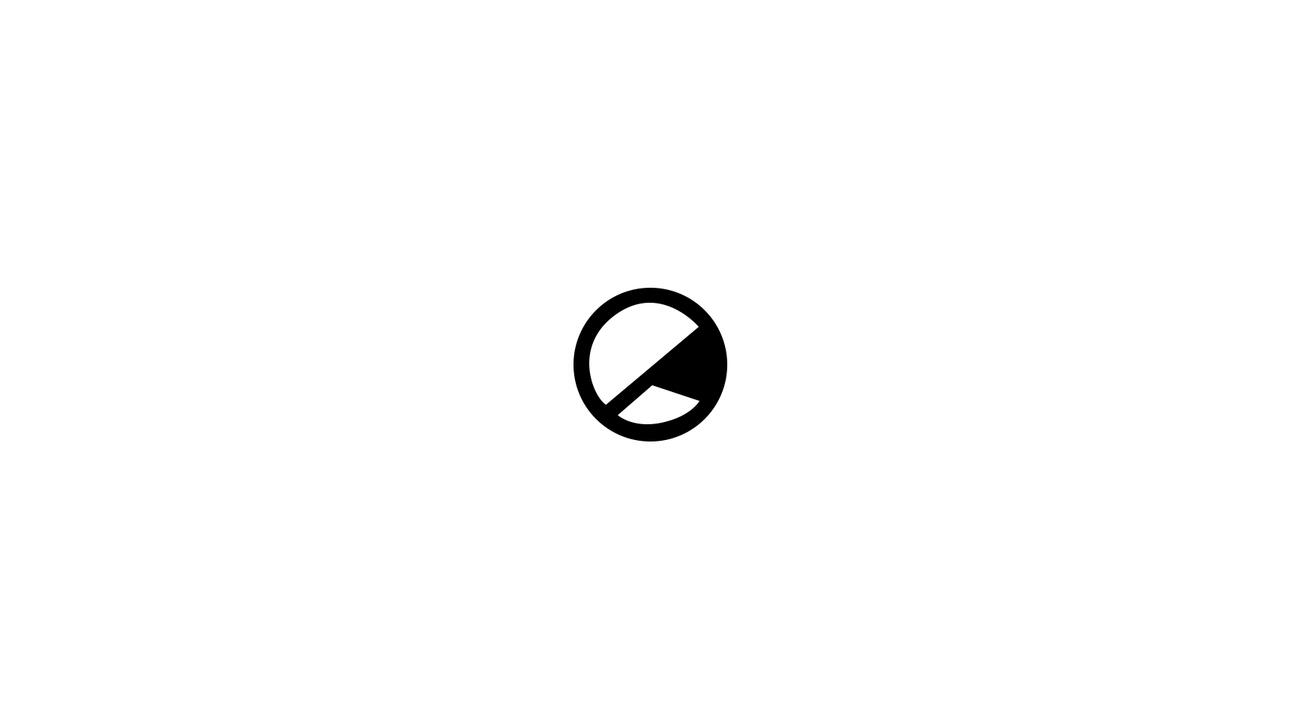 Image: The Edge