76 views April 16, 2018 11:00 AM
Written by: Shelleah Pedersen
Last year, actor-turned-director Jordan Peele stunned cinema-goers with his directorial debut "Get Out". Peele and the critically acclaimed thriller were nominated for several Academy Awards, winning the Academy Award for Best Original Screenplay. However, he's not the only director we want to shine a spotlight on!
Check out our list of the 5 up-and-coming directors that will surely take the world by storm in 2018 and beyond.
1. Jordan Peele
As we mentioned before, Peele's psychological thriller "Get Out" was an instant hit with cinema-goers. While many knew Peele as a comedic actor, "Get Out" was just as shocking as it was refreshing. Proving that he's not all laughs and silliness, Peele successfully shed his "funny guy" persona and forever changed how horror-thrillers are typically received by viewers and critics.
The actor-turned-director recently announced that he will be writing and directing another thriller, set to release later this year or early next year. The world is already eager to see what the award-winning director will come up with next! Peele is set to become one of the biggest Hollywood directors of the late 2010s and in the horror-thriller genre.
Image: NPR
2. Greta Gerwig
Gerwig made her Hollywood debut as an actress who eventually co-wrote and co-directed several films, including "Hannah Takes the Stairs", "Bagheads" and "Greenberg". In 2017, Gerwig made her directorial debut with the award-winning comedy-drama "Lady Bird", a film critics and fans raved about for weeks on end.
Nominated for a number of awards, Gerwig took home the
Academy Award for Best Motion Picture - Musical or Comedy
. Her nomination for
Best Director
at the
Oscars
made her the fifth female director in history to ever be nominated, a pretty impressive feat if we do say so ourselves!
Gerwig is set to star in the upcoming "Isle of Dogs" by Wes Anderson and "Bergman Island" by
Mia Hansen-Løve.
3. John Krasinski
Whether you know him as Jim from "The Office" or the husband of actress Emily Blunt, Krasinski recently made his mark as an up-and-coming Hollywood director with the release of "A Quiet Place". Krasinski shook fans to their very cores in the thrilling horror and he did so with minimal dialogue. His unique and impressive approach proves that excellent acting can be done without many words.
Not only did Krasinski direct "A Quiet Place", he also produced and co-starred in it alongside his wife. Fans and critics are calling it one of the most sensational horror films ever made. It's safe to say that Krasinski's directing career is just getting started and we should expect more from him in the near future.
Image: Screener TV
4. Chloé Zhao
With the recent release of her film, "The Rider", Chloe Zhao became one of the up-and-coming directors that the world needs to look out for. The China native, who now lives in the United States, made her directorial debut in 2015 with the drama "Songs My Brothers Taught Me", which was produced by Forest Whitaker. Both of these films were screened at the Cannes Film Festival under the Directors' Fortnight category.
"The Rider" received rave reviews and has viewers already anticipating what she will come up with next. Zhao was also the first female director ever to win a Bonnie Award at the 2018 Independent Spirit Awards.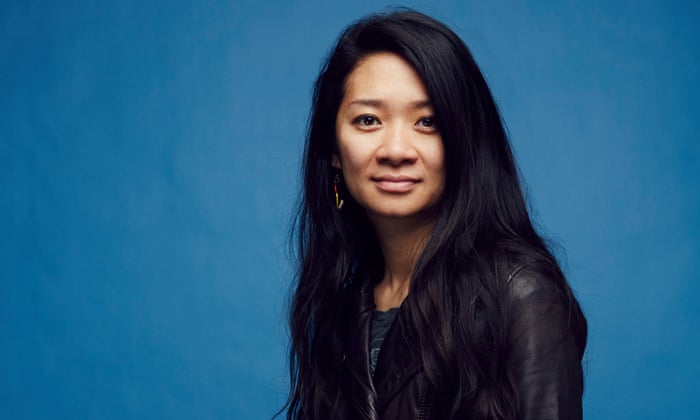 5. Xavier Legrand
French actor turned screenwriter and director Xavier Legrand is no stranger to the French film industry. Legrand made his directorial debut in 2017 with the French drama "Custody". Garnering international recognition, Legrand is hands-down a director that we should keep our eyes on in 2018 and beyond. "Custody" won a Silver Lion when it screened at the Venice International Film Festival.
Image: Rober Awards